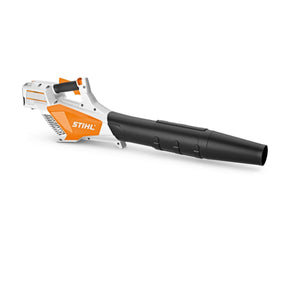 Stihl
BGA 57 Cordless Blower
Regular price
Sale price
$255.00
The powerful blowing force of the BGA 57 battery Blower cleans up leaves, dirt and debris in no time. Our Battery Blowers are light and easy to use, start them with just a push of the button. The design of the trigger allows users to easily start the Blower with either the left or right hand. The BGA 57 has a extendable blower tube that can be adjusted to suit your height or the task you are doing.
The BGA 57 is the perfect choice when it comes to keeping the garden, deck or driveway clear of debris.
The BGA 57 is part of the AK Cordless System of tools, which includes a Line trimmer, Hedge Trimmer, Chainsaw and Lawnmowers that all use interchangeable batteries.
Run time with recommended AK 20 battery: Up to 22 min
Product type:
Blowers & Shredder Vacs
Tags:
Blowers & Shredder vacs,
Brand_Stihl,
Electric,
Leaf Blower,
Type_Battery Blower,
Type_Blower
Subscribe to our newsletter