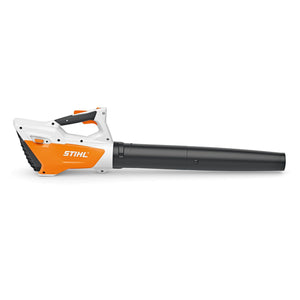 Stihl
BGA 45 Cordless Blower
Regular price
Sale price
$215.00
The STIHL BGA 45 is an easy to use Battery Leaf Blower, great for tidying leaves, grass clippings and light debris in small gardens. This is a high quality STIHL product built to last at an affordable price.
This light and compact Blower starts at the push of a button meaning it is perfect for getting quick jobs done with no fuss. An LED charge level indicator shows you how much battery life remains, when it's time to charge, simply plug the tool into a power socket. Battery tools are quiet and emission free so there is less impact on the environment.
If you own a small property and need a quick go-to Blower for your driveway and walkways, the BGA 45 is the perfect choice.
Run time: up to 10 min or 200m² of dry leaves
Product type:
Blowers & Shredder Vacs
Tags:
Blowers & Shredder vacs,
Brand_Stihl,
Electric,
Leaf Blower,
Type_Battery Blower,
Type_Blower
Subscribe to our newsletter